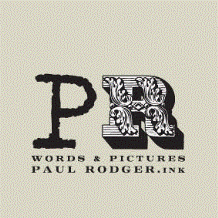 I'm Paul Rodger; a designer who writes or, perhaps, a writer who designs. I've been doing both long enough to know that it's a good idea when they work together seamlessly.
It doesn't matter whether they're being applied to a simple website, a company brochure, an ad campaign or a complete brand universe; the words and the pictures have to be just right.
And that's where I come in.
Much of my most successful work has revolved around branding: helping companies to understand how best to differentiate themselves. I've worked on brands and sub-brands for the likes of Lloyds TSB, Panasonic, Cotswold Outdoor and BP Chemicals, as well as a host of smaller, niche operations.
The work featured on this site is just a small sample of my work and reflects the wide range of projects I get involved with, from implementing a new brand mark for a global insurance company, to creating a complete range of branded communications for a builder of superyachts in Denmark.